There are many common misconceptions about what some refer to as "entry level" vehicles. Many people consider cars of this type to offer only the most basic features. In some cases, this is correct. However, where the new 2016 Audi A3 luxury sports sedan from Audi Mendham in New Jersey is concerned, nothing could be further from the truth.


Yes, the new 2016 Audi A3 does have an appealing and surprisingly affordable starting MSRP of just $30,900, but that's where the comparison between an "entry level" vehicle and this true thoroughbred luxury sedan abruptly end.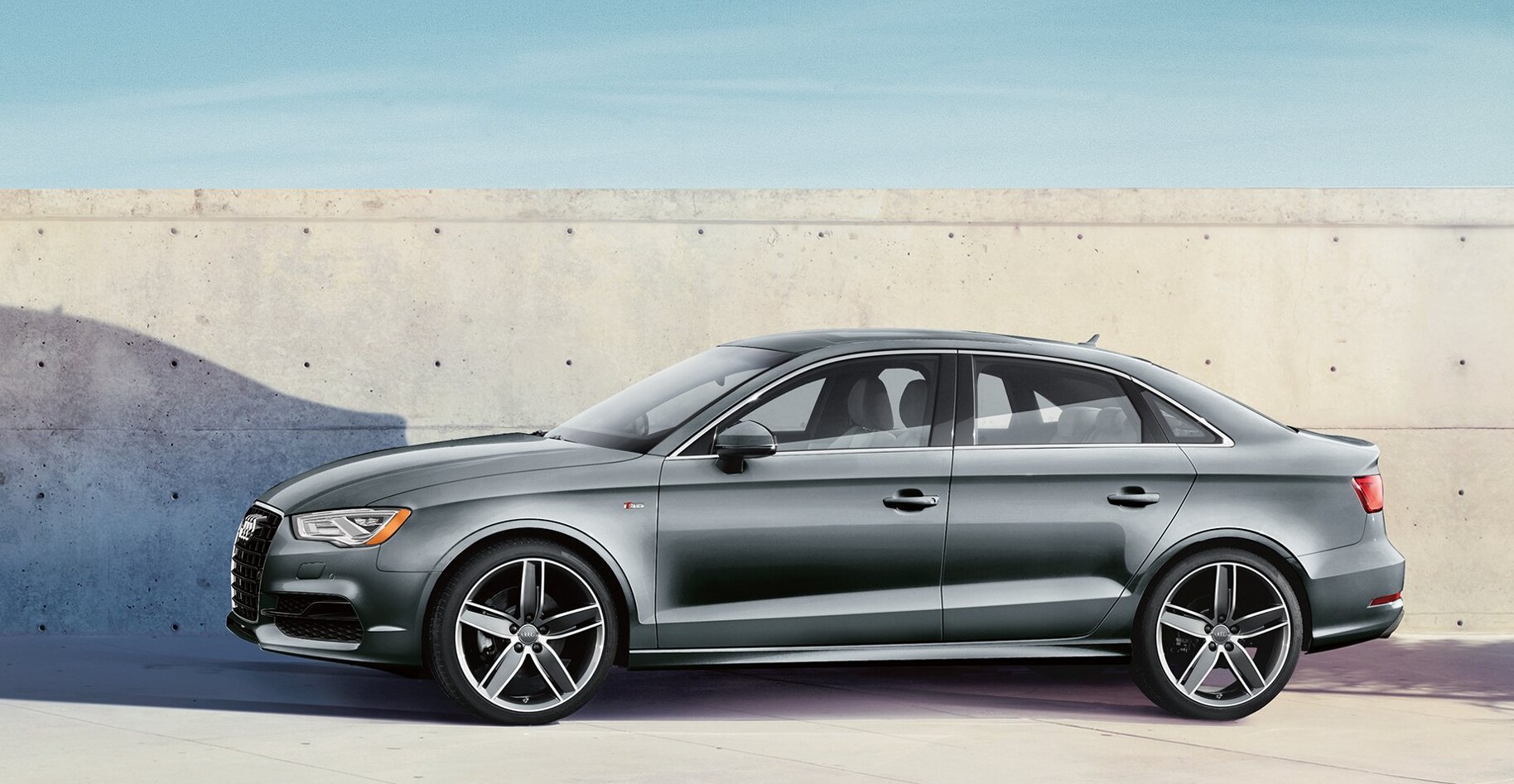 The Legendary Heritage of Audi – In a Smaller Package


The fact is, the A3 is every bit an Audi, from its signature grille to its impressive handling. That means you can expect a luxury sports sedan that is as uncompromising as you are. While the dimensions of the 2016 Audi A3 may be a bit smaller than its stablemates, it still offers everything you would expect, including a spacious and refined interior and a sleek head-turning exterior. Refreshed for the 2015 model year, the 2016 Audi A3 carries over the same distinctive race-bred Audi visage that makes it instantly recognizable rocketing down Germany's fabled Autobahn or cruising the New Jersey Turnpike.


As Bengt Halvorson, an editor with TheCarConnection.com, notes, "The four-door's shape will ring reassuringly familiar to Audi owners and intenders. In its profile, proportions, and overall size, the new A3 Sedan is very closely aligned with the original A4 sedan, as well as the Audi 80/90 compacts that came before it. Inside and out, it makes no missteps—with neat, handsome, and even somewhat sporty styling."


"From the available LED headlights to the emphatic, spare grille, to the gentle roll of the roofline into the stubby trunk, it's as quintessentially Audi as any of the brand's larger sedans—a factor that those new to the luxury market (as well as those in emerging markets) will appreciate, no doubt," Halvorson adds.


Where Simplicity Meets Luxury


Open the door to the 2016 Audi A3's sports-minded interior and you'll discover why Audi designs some of the best luxury cabins in the automotive industry. A case study in purposeful simplicity, the A3's sumptuous interior surrounds you with the finest premium materials, delivering a sports-minded cockpit that begs to be driven. From the precisely placed switchgear and three-spoke leather sports steering wheel to the firmly bolstered power leather seats, you'll notice the quality and unfailing attention to detail that puts the A3's interior in a class by itself.


Again we turn to the practiced eye of TheCarConnection.com's Bengt Halvorson for his take on the new 2016 Audi A3's interior, and we're happy to report that he has plenty of good things to say about it.


"The interior of all A3s and S3s ventures into new aesthetic territory for the brand. The previous generation's somewhat cluttered instrument panel has been completely excised. The layout is focused around a horizontal dash dominated by round vents, with a new screen up high in the center that tucks neatly into the dash when the power is off and reemerges when the car is started—a uniquely German solution to infotainment. A trio of small climate-control knobs and a thin shelf of buttons reside along the dash's midline while a small, hooded gauge cluster leaves plenty of dash space open. An inlay smoothly wraps around the top forward portion of the dash, ahead of the driver and front passenger, flowing smoothly into the door trim and leaving the dash to jut out and meet the doors at more of a space-expanding right angle."


Not only does the A3'a interior elicit praise for its superlative quality and craftsmanship, but it also offers ample head and legroom both fore and aft, as well as the convenience of 60/40 folding rear seats affording easy access to the A3s trunk for those bulky or unusually long items.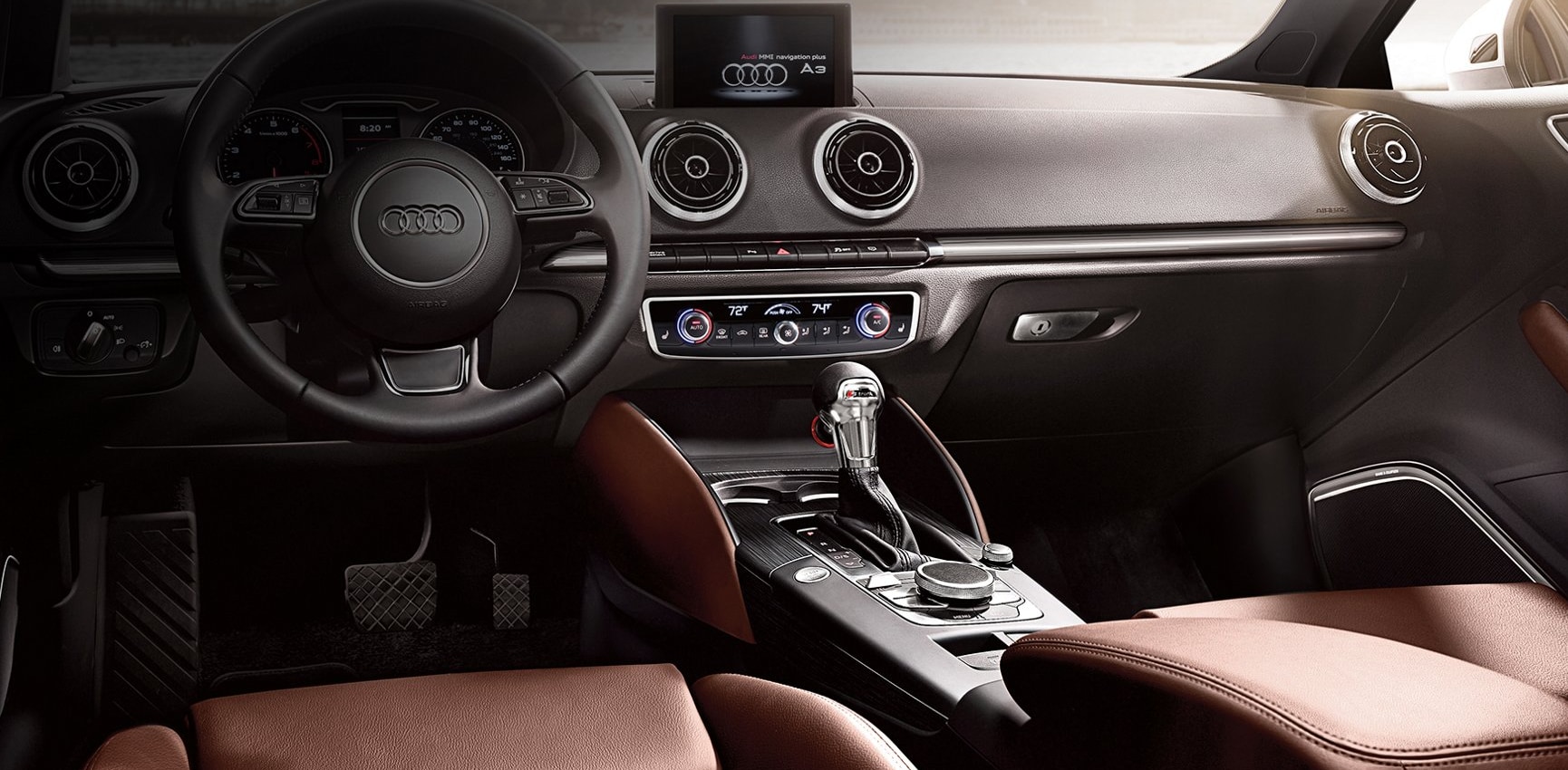 Fine-Tuned Tech


In a masterstroke of forward-thinking innovation, the new 2016 Audi A3 takes the technology lead with an array of brilliantly conceived, cutting-edge features that put it light years ahead of the competition. MMI® Touch is nothing less than a revolution example of Audi's technological acumen. This industry-first, touch-sensitive scroll wheel located on the center console just behind the shifter, is a marvel of simplicity and high-tech wizardry. As Bengt Halvorson explains, "The star of the A3's interior is right atop the dash; it's the brand's Multi-Media Interface (MMI) system. Audi has at last put the full-fledged version of its connectivity and infotainment interface into its most affordable car—and this system's excellent interface and great connectivity together are reason enough to consider this small sedan instead of some of the leading rivals."


"Start the engine and a high-contrast, full-color seven-inch screen rises up from the dash," Halvorson adds. "The screen is one of the thinnest in the industry—and no doubt rather delicate-looking—but you don't ever touch it. Instead, you can make inputs with a combination of twists and presses, via a controller and series of buttons on the center console; or you can cut right to the chase with individual voice commands for some things. On top of the rotary MMI controller, there's also a capacitive touchpad that allows you to trace with your fingertip one letter at a time to input addresses or contacts—a highly effective method that gets it right the vast majority of the time."


"Other new features for this version of MMI include read-aloud Facebook and Twitter alerts, direct access to RSS news feeds, and 'tuning' for more than 7,000 Internet radio stations. That's in addition to online traffic information for the navigation system, which includes Google Earth and Google Street View displays, and even a feature that will show you a Street View glimpse of your destination."


Bred To Outperform


Now let's turn our attention to what makes this Audi an Audi, and that's its legendary performance and handling that is emblematic of the Audi brand. Born and bred on the superfast highways of Germany, the Audi A3 demonstrates its race-proven Teutonic roots with every twist and turn of the road. The A3 also takes full advantage of Audi's pioneering Quattro® all-wheel drive system that carves up the road with confidence-inspiring aplomb. Thanks to Audi's ultra-lightweight technology, the A3 sheds unwanted weight while improving structural rigidity for a taut, nimble-handling ride. You can use the MMI's rotary knob to dial in several different driving parameters from efficiency to comfort to dynamic.


But what about performance? Here the 2016 Audi truly shines, featuring a standard TFSI® 170-hp, 1.8-liter, twin-turbocharged 4-cylinder or a potent 2.0-liter turbocharged TSFI® 4-cylinder making a robust 220 horsepower.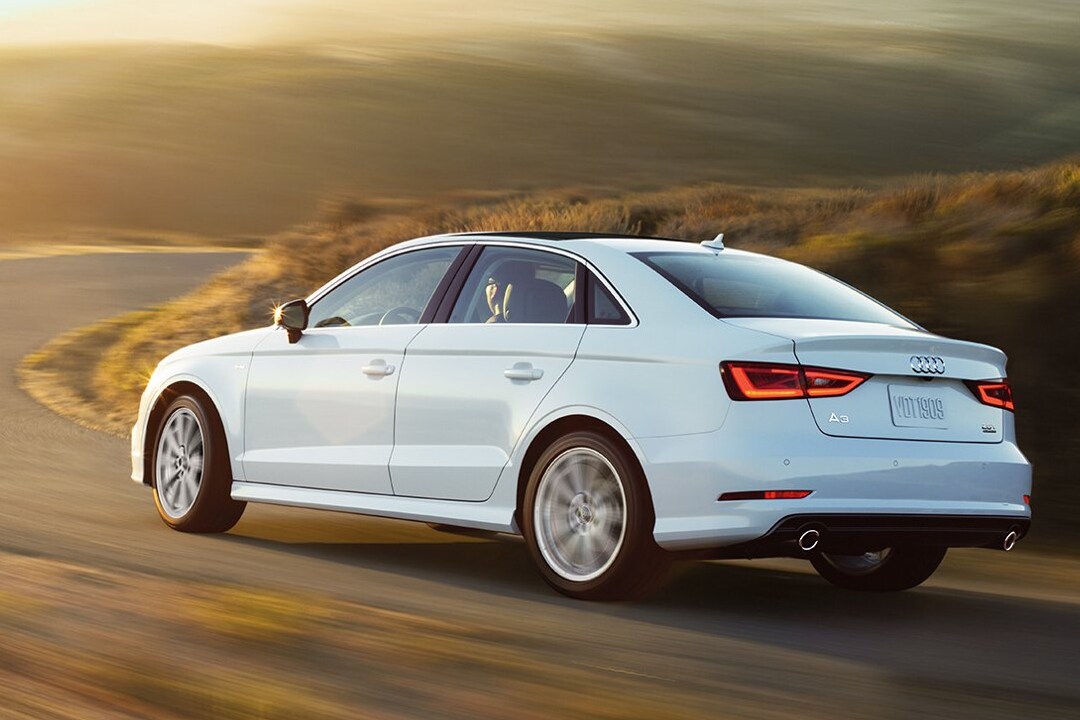 "The two gas engines are turbocharged, direct-injected in-line fours with iron blocks and aluminum heads, and come mated to the familiar VW/Audi six-speed DSG (automated dual-clutch) gearbox. The calibration of Volkswagen's familiar six-speed DSG has been softened somewhat for the A3—for better low-speed drivability than we've noticed from this transmission in the past—although if you click over to the transmission's 'S' (sport) mode you get later and firmer upshifts, plus eager, rev-matched downshifts," notes Halvorson.


Because Your Safety Matters Most


Finally, our behind-the-scenes tour of the new 2016 Audi A3 from Audi Mendham ends on an important note: safety. Safety is always a top prior at Audi, so it should come as no surprise that the new Audi A3 comes well-equipped with an array of standard and available cutting-edge safety features that earn it an IIHS Top Safety Pick + rating when equipped with the Advanced Technology Package. Audi Side Assist warns you if a vehicle is in your blind spot. Adaptive Cruise Control with Stop & Go maintains a predetermined distance between the vehicle in front of you which helps stop or accelerate the A3 in response to changing traffic conditions. Active Lane Assist detects if your Audi is drifting out of its lane and gently tugs on the steering wheel to guide it back into the correct course. A rearview backup camera is now standard.


The beautiful, well-equipped, luxurious, and performance-tuned 2016 Audi A3 offers all of the exhilarating driving excitement you would expect from Audi at a price that's surprisingly affordable. Test drive the new 2016 Audi A3 today at your local Audi dealership near Morristown, NJ, Audi Mendham.


Experience a New Dimension of Savings at Audi Mendham


We're celebrating the start of 2016 here at Audi Mendham with exceptional savings on our entire inventory of new 2015 and 2016 Audis for sale in New Jersey. There's no better time to step up to the uncompromising luxury and performance of a new Audi with special Audi dealer offers and exclusive Audi factory incentives. Take advantage of year-end model closeouts, as well as money-saving deals on our selection of top-quality Audi Certified Pre-Owned vehicles in New Jersey that are a cut above the best. We invite you to visit our Mendham Audi dealership conveniently located at 26 East Main Street, Mendham, NJ 07945. To schedule your personal VIP sales experience, please contact one of our sales professionals at 866-751-7398. To reach our Audi Mendham Service Department, please call 877-621-5896.

Sources:
http://www.thecarconnection.com/overview/audi_a3_2016
https://www.audiusa.com/models/audi-a3-sedan#
Photo: www.audiusa.com