Audi's legendary crossover is back and more dynamic than ever. The all-new 2016 Audi Q3 is a perfect example of the type of craftsmanship that has made Audi one of the most prestigious vehicle manufacturers in the world. Mostly known for its ultra-sporty sedans such as the S7, R8, and A5 Cabriolet, Audi continually surprises critics and consumers alike with their impressive line of luxury SUV's and crossovers, and the Q3 is no exception.



With so many elegantly refined models in stock, we here at Audi Mendham, one of the most reputable new Audi dealers in Mendham, New Jersey, have a difficult time choosing our favorite. The 2016 Audi Q3 certainly makes a case for the most versatile, but versatility is only a small part of what makes the Q3 such a fantastic vehicle.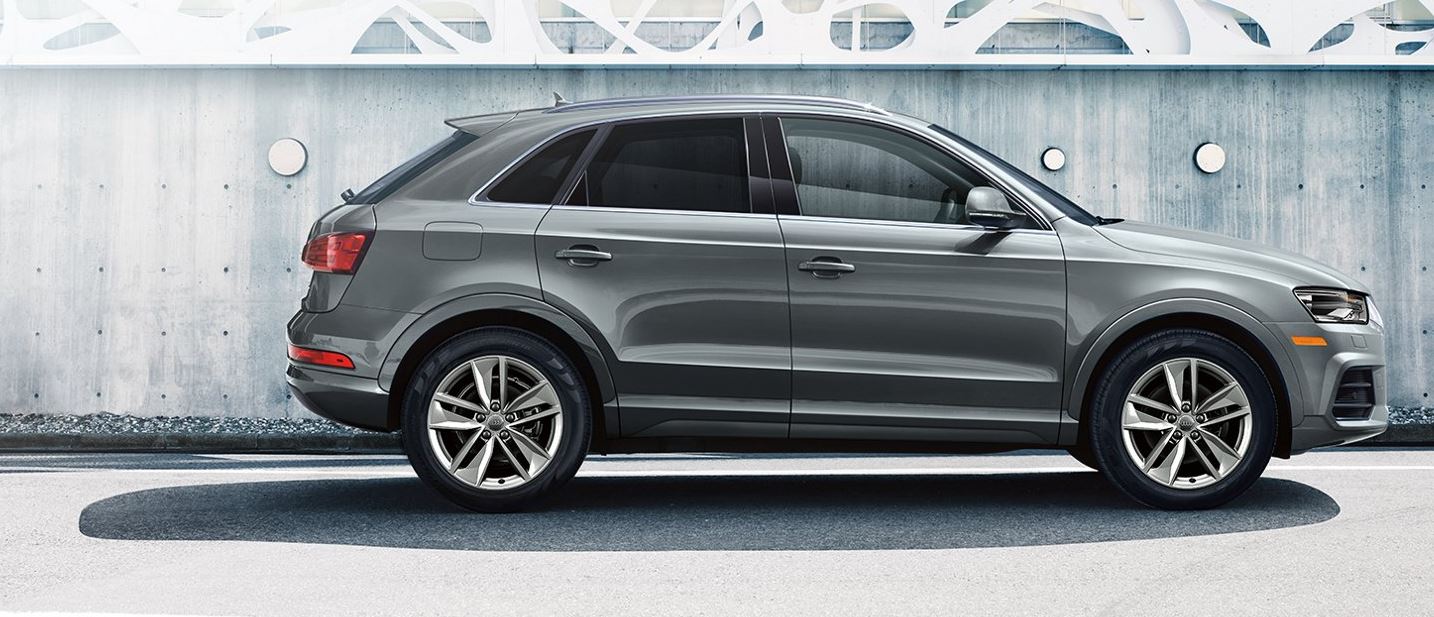 The Audi for All Seasons


The 2016 Audi Q3 is the perfect blend between a luxury sedan and an SUV. It is small enough to handle all of the close quarters driving, parallel parking and fuel efficiency standards that you want our of your sedan, but it also offers convenient fold flat second-row seating and an easy access Hatchback for storing and hauling loads that a sedan would never be able to handle.


The Q3 offers upwards of 48 cubic feet of cargo space when the seats are folded down, a total that is virtually unmatchable in its class while still earning an efficient 29 highway miles per gallon. The Q3 comes equipped with the highly-touted Quattro all-wheel drive system that maximizes traction in even the harshest road conditions and provides vastly improved handling on an every-day basis.


Although the Q3 may look like your typical luxury, cruising type of car, but the turbocharged 200 horsepower TFSI engine pumps some significant power to the wheels, allowing you to fly effortlessly past slower moving traffic and arrive at your destination that much more quickly.


All of that efficient, robust performance is great but what is it worth if you are not in love with the area of the car you will be spending the most amount of time in, the interior? Fortunately for you, this is where the Q3 truly excels. Step into the driver's seat and feel the warmth of the heated leather on your back. Adjust the twelve-way power seats to your precise comfort specifications, and open up the beautiful panoramic sunroof to feel the pure luxury of Audi.


Use only your voice to stream your favorite tunes over the available pristine Bose fourteen-speaker sound system, and take full advantage of the available WIFI hotspot, MMI navigation, Google Earth satellite imagery and local weather reports. All part of the Audi tech package and is accessed through an elegantly designed 7-inch touchscreen monitor mounted on the dashboard.


The only thing that could make the Q3 a better crossover is if it was extremely safe to drive. The Insurance Institute for Highway Safety seemed to be pretty impressed by the Q3's safety features, awarding the crossover an IIHS Top Safety Pick in 2016. Moreover, with protective features such as Audi side assist, which monitors your blind spots and warns you if you are in danger of merging lanes when it is unsafe, it is not difficult to see why the Q3 draws so much praise.


Take Home your 2016 Audi Q3 from Audi Mendham Today


If you are looking for a genuinely fantastic vehicle that has lasting power, stop by your friendly local Audi dealer, Audi Mendham first. We will give you a no-hassle buying experience and some of the best-used vehicle special offers in the area. At Audi Mendham, our customers come first so stop by our showroom located at 26 East Main Street Mendham, New Jersey 07945 to check out our inventory and drive home your Audi today!