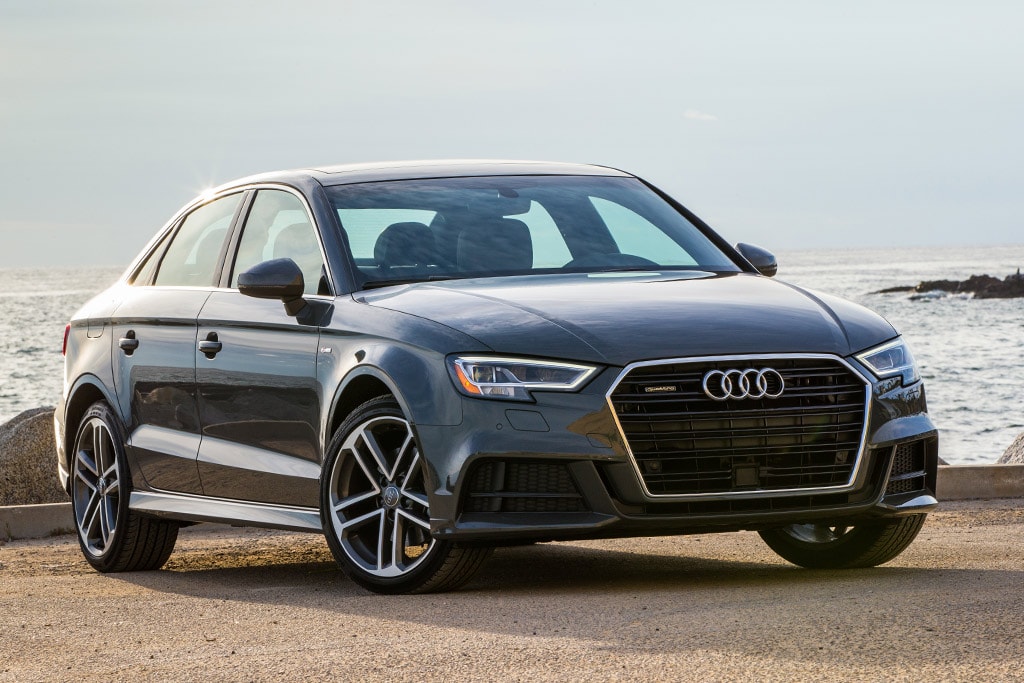 At Audi Mendham, we know that for many drivers, Audi is the only acceptable vehicle make- all others having been excluded from the list. If you're currently shopping for a new Audi, you have a lot of options to choose from.
Probably the biggest decision you'll have to make before driving a new Audi model home is whether to buy or lease from Audi. If you're on the fence and need help choosing between a lease or purchase, Audi Mendham offers a terrific deal on the brand new Audi A3 lease. The A3 2.OT Premium Plus certainly has a lot going for it; in fact, it's loaded with features, perks, and amenities you may not be aware of:
Audi Technology Package that includes numerous innovations
Premium Plus Package for a bold look
New Entertainment Features
Plush leather upholstery
Driver Assist
Wireless Phone Connectivity
Auto temp control
And much more
Why is Driving an Audi Different From Driving Another Make?
You'll notice the difference the first time you sit behind the wheel of an Audi- from superior comfort to the unique driving experience, nothing is the same. You'll not only get additional attention from other drivers checking out Audi's sleek exterior lines and details, but you'll also find that driving an Audi means answering questions from friends and family who are eager to know more about why you've chosen an Audi A3 lease. Most Audi drivers are instant recruits for the Audi manufacturer, without even realizing. You'll naturally want to share your experience with others.
Is Audi Affordable?
New Audi lease deals make driving a brand new Audi very affordable- the safety and performance-packed Audi A3 lease come with the coveted Premium Plus package and contracts for just $349 per month for 36 months, an unbeatable price to drive one of the most sought-after vehicles on the road today. Step up from the A3 to the Audi A4, Q5, or Q7, depending on your driving or transportation needs and for a little more every month. You can enjoy numerous additions to your lease. For example, if your family requires more room for travel or exploring the great outdoors, you can lease the Audi Q7 Premium Premium SUV for $499 per month for 39 months.
Audi Goes Where You Go
Imagine a luxury vehicle that was born to take on any adventure you have in mind- that's today's Audi. You're not confined between two lanes on the highway when you choose Audi as your next vehicle- the A3 lease was designed for your lifestyle, whether that includes a daily commute to work, shuttling the kids to their sporting activities, or just getting away from it all with no worries about breakdowns or issues while traveling.
Nothing beats Audi for reliability, economy, luxury, or value- our sales team can provide additional information on the A3 lease when you swing by Audi Mendham and ask to test drive the A3- we know you're going to want to drive one home.