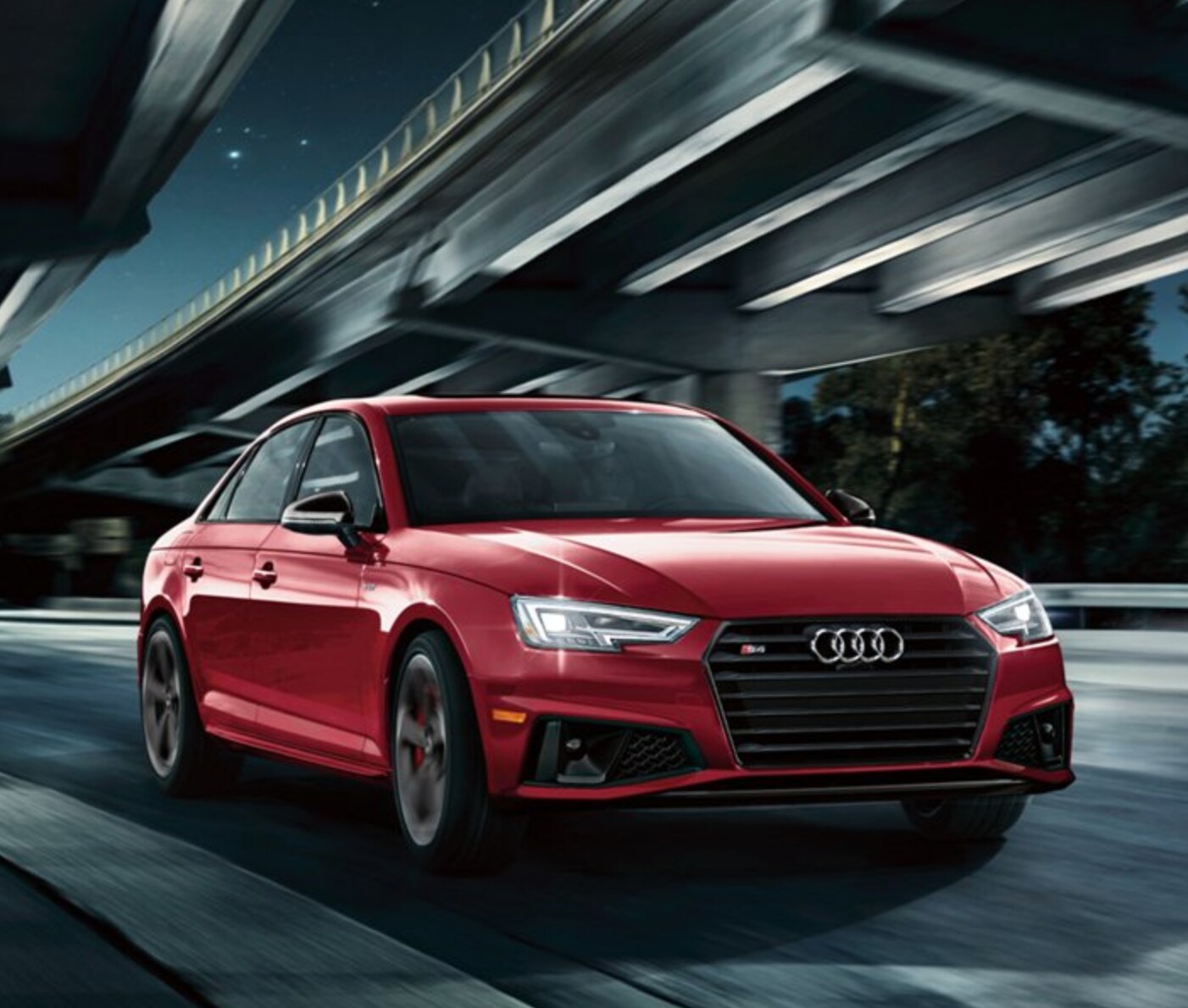 An Audi S4 lease will save you a lot of money and worry over the next 39 months - with less of a commitment when compared to owning, you'll have more peace of mind through a lease deal at Audi Mendham. If you have your sights set on a brand new Audi S4, 3.OT Premium Plus, you know it's loaded with the latest innovations and technology designed by Audi, but what you may not know is that it costs a lot less than you probably think to drive one home today.
What is an Audi S4?
The 'S' in the Audi S4 stands for 'sport'; in fact, the first thing you'll notice when inspecting the S4 is that it's built from bumper to bumper with the hottest sports features available to drivers today. From the S4's Nappa leather interior to its rugged exterior appearance, and every square inch in between, the S4 screams luxury exploration while traveling. If you haven't yet sat behind the wheel of the Audi S4, you're going to love its virtual cockpit that transforms your driving experience into something out of the distant future, yet one of the things drivers love about Audi's new technology is that it's very easy to utilize.
What Separates Audi's Technology From the Crowd?
Unlike complicated automated features installed by other auto manufacturers, Audi's new technology is designed to be user-friendly from start to finish. That means drivers of all ages will have an easier time employing driver assist features and entertainment perks. One thing that has always made Audi a forerunner in innovation is its commitment to providing a better driving experience. That means you won't struggle to understand how to use the parking assist feature, backup camera, or any other new technology feature that comes standard with the Audi S4 lease. Even Audi's virtual cockpit is streamlined for your convenience.
Lease An Affordable Audi S4 Today
You're going to love paying less for a high-performance vehicle that is reliable for your work commute, extremely accommodating for all of your errands, and ideal for weekend or long excursions on the open road. Audi S4's 8-speed automatic transmission and 3.0 6-cylinder engine mean fuel efficiency day in and day out. You'll find a complete list of standard features included in your S4 lease when you click on the 'New Inventory' link and select the S4 Quattro from the menu.
Audi Mendham is Here to Help
Bring your questions to our dealership, schedule a test drive of any Audi model, and apply for our Audi S4 lease deal when you come in, you'll find our staff warmly welcoming and able to assist you in choosing the right vehicle for your needs. Our commitment to providing a better auto purchase or lease experience includes our promise of no pressure sales when you stop by our location. Audi models sell themselves, we're just here to assist when you need our expertise.