Why Everyone Wants to Get Their Hands on a New Audi A6
A new Audi A6 represents a luxury sedan that's capable of providing drivers with high-end driving experience. It features exceptional perks that will leave you wanting to drive simply for driving's sake while also offering best-in-class safety features to secure what matters most in life. Best of all, the Audi A6 represents an affordable entry point into the high-end luxury vehicle market to allow for you to enjoy some of the finest features found in Audi automobiles today without having to overcome the obstacles posed by an exorbitant price tag.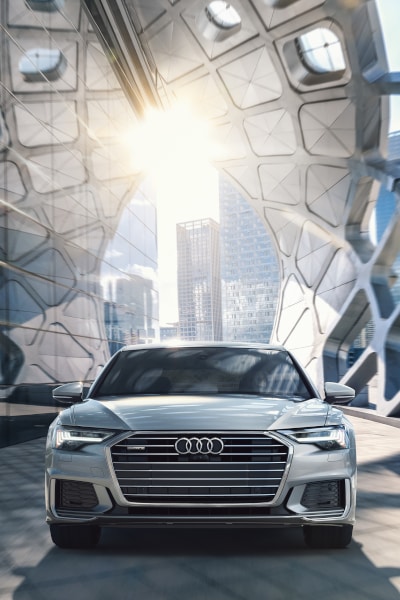 As Luxurious Outside as It is Inside
On the outside of this exceptional vehicle you will find the sleek Audi body styling that is a throwback to the past while simultaneously being modeled after the latest Prologue concept car. On the inside though, drivers from Bridgewater, NJ will find highly refined interiors with optional lighting features that will go perfectly with this vehicle's exciting animated taillights.
Alongside traditional luxuries like inlaid woods and refined Valcona leather, Bridgewater, NJ drivers will also get to experience ambient lighting as well. The option to change the color of your interior lighting scheme will seem nearly limitless with 30 different colors to choose from. And of course, this unique lighting experience will be constantly amplified by the presence of a superbly crafted audio system brought to you by Bang & Olufsen which produces 3D sound.
Experience Luxurious Safety Features
Other features incorporated into this exceptional vehicle now found on our lots here at Audi Mendham include rear climate controls to keep you nice and comfortable in all seasons of the year. And if that doesn't give you enough peace of mind, then you will certainly take pleasure in the fact that these sedans come with some of the most advanced artificial intelligence capabilities available today to keep you safe on any road.
While it's nice to know that a new Audi A6 will come with an outstandingly powerful turbocharged engine, it's also nice to know that these vehicles will have your back on the open road. In fact, they can even take over the driving experience when danger is sensed to prevent accidents from ever occurring. To see this unique combination of high-end luxury mixed with modern performance, take a test drive today so that you may finally understand what all the buzz is about surrounding modern Audi sedans.
New Audi A6 for Sale in Mendham, NJ